Head of Brand and Marketing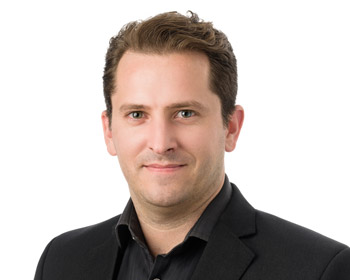 Michael Healy joined the BankSA Leadership Team in the role of Head of Brand and Marketing in August 2014. Michael is responsible for brand, marketing, media and advertising activities. He is also a member of the BankSA Foundation Committee, and leads a number of other marketing functions for Westpac Group including sponsorships and events, mass media, digital and social media, and agency partnerships.
Prior to BankSA, Michael was previously one of New Zealand's leading financial services marketers and held the role of Portfolio Director Brand and Marketing for Westpac New Zealand, where he oversaw brand and marketing activities for the New Zealand brand. While earlier in his career, he held a number of senior positions in New Zealand's advertising industry with DDB Advertising and Saatchi & Saatchi - both globally recognised as creative powerhouses.
Michael bachelor degree in Advertising and Marketing from Auckland University of Technology, and post graduate qualifications in Marketing Strategy. Michael has also received over 50 team and personal awards for marketing creativity, effectiveness and strategy across all channels and categories.