BankSA Banking App for iPhone
The new BankSA iPhone Mobile banking App brings the future of mobile banking to you today. With a new design and navigation, this App gives you more of your bank on your mobile.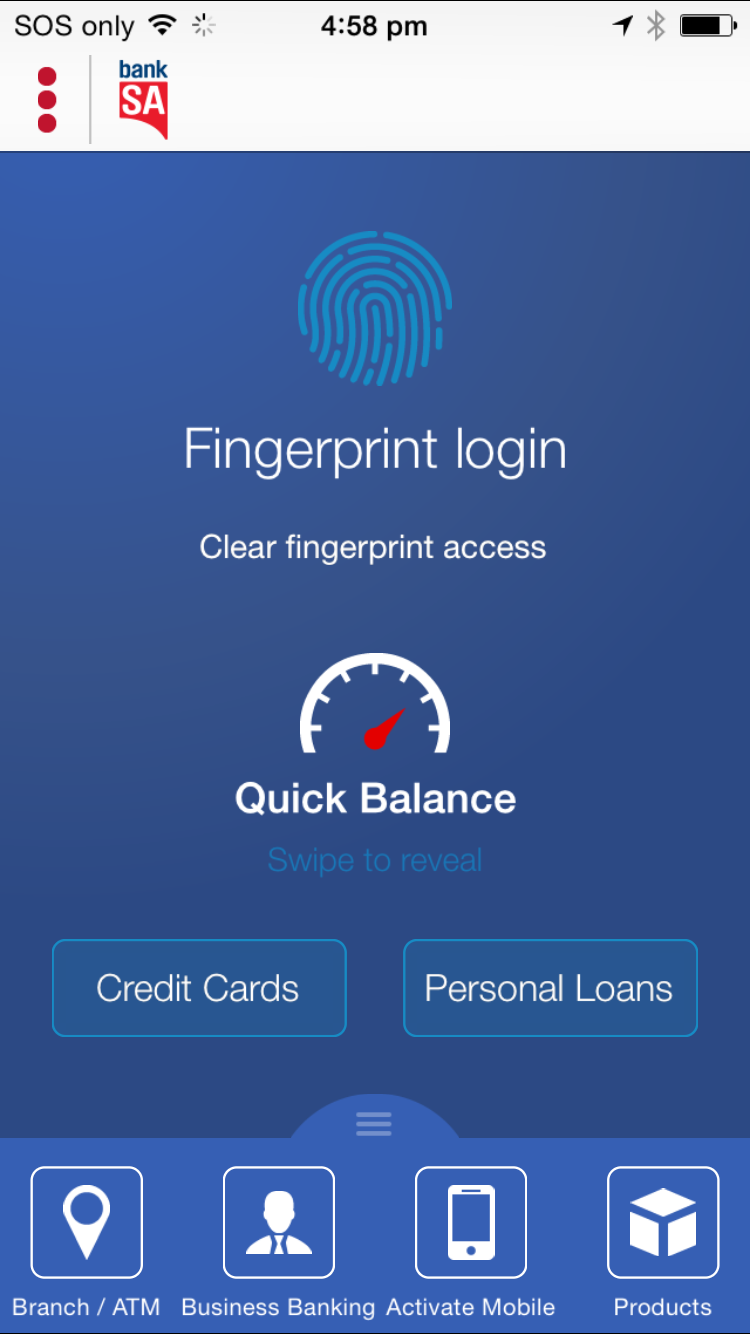 What's New
Designed specifically for your iPhone, this App is a mobile banking solution that will let you stay connected to your finances wherever you are.
On your homescreen:
The Help Menu is in the top left (3 red dots)
Quick Balance – view up to 2 account balances at a glance without logging into mobile banking
Personalise the home page - The icons at the bottom of the page take you to a variety of different features within the App. Hold and drag them to have the most used visible on the home screen
Inside the App:
Quick Pay –choose up to 5 favourite payments and highlight your No. 1 payment with a star, then the payment is held on the screen and actioned with just one click
Card on hold - if you think you may have lost your debit or credit card but are unsure, put your card on hold for up to 15 days
Integrated address book - all your contacts, payees and billers are available inside the red address book
Services (Bell) - to update your details, report a lost or stolen card, activate a new card and so much more
Messages - product updates and news from the bank
Payments - to schedule payments, Pay to Mobile, look at past payments or receipts
Other features:
Simplified login, including fingerprint login for iPhone 5S and 6 and 6 Plus using iOS8
Open a new savings or transaction account
Find your nearest branch or ATM locator
Calculate or convert foreign currency
Tell us when you are going overseas so we can protect your accounts
Important information
Information prepared in these screens does not take into account of your financial needs or individual circumstances. Before your first use of Mobile Banking, you should read the Mobile Banking Terms and Conditions and ensure that the service is appropriate to your needs. Conditions of use apply.
Internet connection is required when using BankSA iPhone Mobile Banking. Normal data charges apply.
Apple, the Apple logo, iPhone and iPod touch are trademarks of Apple Inc. App Store is a service mark of Apple Inc.
BPAY® Registered to BPAY Pty Ltd ABN 69 079 137 518.