Pay to Mobile is being switched off on 17 September 2019 because it is being replaced at a later date by PayID - a faster and simpler way to send and receive payments. During this period, you should make and receive payments using a BSB and account number.
Learn out more about PayID
.
Collecting a payment made to your mobile number is fast and secure, just follow these steps:

Open SMS
Open the SMS you received with the Collection Code and instructions and tap on the link.

Collect Payment
Tap the 'Collect your payment' button and enter the details into the Pay to Mobile Collection website. Once entered, you'll need to read and accept the Terms and Conditions and tap 'Collect Payment'.
Watch this video to see how easy collecting a payment can be.
What you need to collect your payment
Your mobile number
(the number that received the SMS)
Collection Code
(the code you received via SMS)
Amount
(the payment amount stated in the SMS)
Bank account details
(for the payment to be paid to)
Already a BankSA, St.George or Bank of Melbourne customer?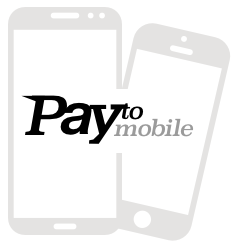 You can use Pay to Mobile to receive payments directly into your account. All you need to do is activate Pay to Mobile.