Update your contact details so we can keep you safe.
Help us help you by keeping your details up-to-date. That way, if something happens which doesn't look quite right, we can get hold of you quickly – and keep you and your accounts safe.
You can update your email, phone number and mailing address directly in Mobile and Internet Banking.
How to update your contact details
Before updating online, you need to register for Secure Code
If you haven't already, register for BankSA Secure Code. It will protect you by using your mobile or landline phone number to confirm certain transactions, via text message or voice call when you bank online.
To register, you just need to provide us with your Australian registered landline or mobile phone number by calling 13 13 76 (or +61 2 9155 7850 from overseas).
Logon to the BankSA App
Select Services
Under My Details, select Update contact details
Enter in your secure code
Select Edit addresses, Edit Email or Edit Phone Numbers
Update your address, email or phone number
Select Confirm
Select Done
We're here for you
With your mobile number and email we can reach you in the fastest, most efficient way. Plus, it also makes it easy to notify you of any updates or changes to your banking.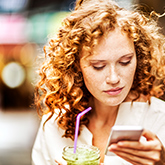 Text to alert you instantly
Having your mobile number means we can text you to confirm a payment or transfer and help stop suspicious activity in its tracks.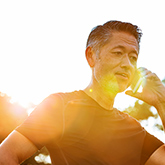 A quick phone call
With the right mobile number, we can call you straight away if we notice something unusual.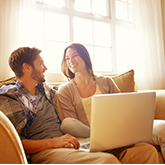 Email not snail mail

If something happens, an email is much faster than the post.
Update Contact Details FAQ's
We tried to contact you via your preferred email address and were unable to reach you. The screen you can see when you log into Internet Banking is called a splash screen. The splash screen is used to provide you with important information about your account.
So that we can contact you and update you with important information going forward, it is a requirement for you to inform us of your current email address.
Important information
It's important to keep your contact details up-to-date. We will always protect your personal information in accordance with our
Privacy Statement
which you can read online or by calling
13 13 76
.
Your use of Internet & Mobile Banking is subject to the Internet and Phone Banking Terms and Conditions (PDF 305KB). An internet connection is needed to access Internet Banking. Normal data charges apply when using Mobile Banking.
Apple, the Apple logo, iPhone are trademarks of Apple Inc. registered in the U.S. and other countries. App Store is a service mark of Apple Inc. Android and Google Play are trademarks of Google LLC.