Keep us up to date when your contact details such as mobile number, email and postal address change. Simply log into the app or internet banking and follow the prompts.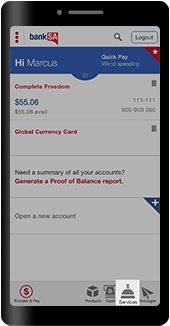 Step 1:
Sign into mobile banking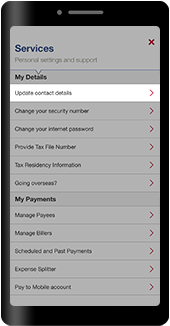 Step 2:
Tap > services > update contact details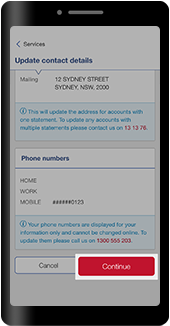 Step 3:
Select 'continue' and choose either to receive your secure code authentication via SMS or voice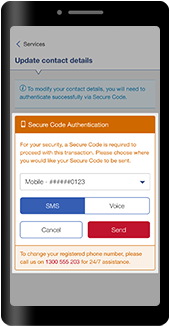 Step 4:
Your secure code will be sent/ called to your registered device. Enter the SMS code or voice code and select 'authenticate'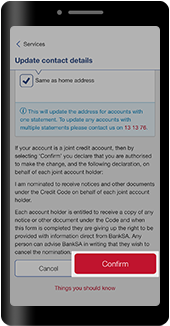 Step 5:
Update your details and select 'confirm'
Step 1: Sign in to Internet Banking
Step 2: Choose 'My details & settings' from the left hand navigation
Step 3: Select 'Update my contact details'
Step 4: Select 'Update' at the bottom of the screen
Step 5: Check your secure code details are correct and press Send to receive a code
Step 6: Authenticate your secure code which will be sent to your mobile phone
Step 7: Update details and Save
Not a BankSA customer?
Open a bank account, register for Internet Banking and download the Mobile Banking app.