Top Habits of Highly Unhackable People
Ready to make your online accounts more like the digital equivalent of Fort Knox with a moat? Just keep reading.
Here are the basics:
Use your credit card only on websites you know and trust and that use HTTPS to protect your data. Never send your credit card number via e-mail or text.
Turn on two-factor authentication (see our website for more information on what we offer) for any account that touches your money, such as shopping sites, virtual wallets or your bank.
If your phone or tablet has apps that can make purchases or access your bank account, make sure your mobile device has a PIN. Also, consider adding mobile security that will warn you about risky apps.
Two-factor authentication
When it comes to protecting your online accounts, 2FA is one of your greatest allies. When you have 2FA enabled, a fraudster would need more than just your password to get access to your accounts or information. See here for more information on BankSA 2FA options.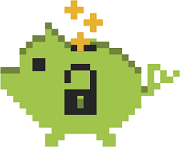 A few final tips to keep your money safe:
Shop, bank or provide personal information only on sites that use HTTPS encryption.
Don't let your browser save your credit card numbers or passwords. Consider using single-use credit cards when making purchases online.
Avoid connecting to free public Wi-Fi and other unsecured networks as it may make you vulnerable to hackers.
Do a check on your smartphone and tablet to look at the apps that currently store your credit cards. Ask yourself if they should be.
Make sure your computer and mobile device has security software to protect your information while shopping, banking and socialising on the internet.