Going cashless: Adelaide Fringe on its first cash-free year
Before COVID-19, more than 6,000 artists took part in Adelaide Fringe festival each year, making it the biggest arts festival this side of the globe.
4 minute read
What's in this article:
Going cash-free has helped Adelaide Fringe manage significant business problems by lowering the risk of cash being unreconciled and limiting operational issues for its employees
Maslen and his team were able to meet customers' needs as they were given visibility over when and how transactions occurred
A business transaction account and reliable customer service can help reduce the need to keep backup cash on the premises
The festival went from $184k in cash transactions in 2020 to zero in 2021 with minimal disruption to its customers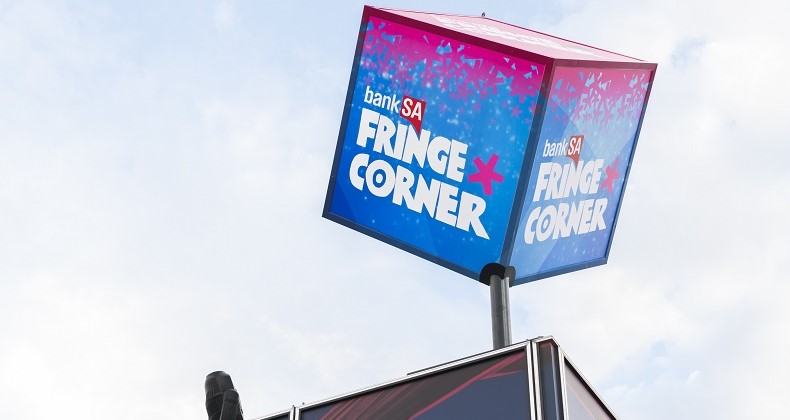 Before COVID-19, more than 6,000 artists took part in Adelaide Fringe each year, making it the biggest arts festival this side of the globe. For an event of this size with such a huge number of participants, it's easy to see the appeal of moving to cash free – an approach that gives businesses greater visibility over transactions and offers increased security – especially when facing the ongoing challenges of COVID-19.
Born from a desire to revive, innovate and disrupt the industry, Adelaide Fringe once again lived up to its mover-and-shaker heritage by going entirely cashless for its 2021 season. Damon Maslen explains how moving to a cash-free business model has helped his business.
The turning point
When COVID-19 reached Australia in early 2020, Adelaide Fringe was already underway. There wasn't much room for last-minute changes.
"By the time COVID-19 really became a factor [in South Australia] in 2020, we were halfway through the festival," says Maslen, who has been Head of Finance at Adelaide Fringe since 2019. "From the outset, we were in close communication with the Government and standing by to hear if any restrictions had to be put in place. Fortunately, the updated crowd restrictions were introduced the day after the festival finished."
In 2020, the arts festival attracted a record-breaking 3.3 million attendees, comprising both free events and more than 850,000 tickets sold. Predictions looked even stronger – the sales were on track to smash through 900,000 tickets until COVID-19 impacted their final days. "We could have had an even bigger record-breaking year than we did in 2019, but COVID affected us quite significantly. People started to stay home and there was a sudden drop in sales, especially over the last weekend," Maslen recalls.
Planning for a cashless, digital world
While the 2021 season could still go ahead as planned, Maslen's team didn't shy away from incorporating its digital learnings from 2020 into this year's festival. One of these learnings was to go entirely cashless to mirror customer spending habits from the previous year.
"We were always headed in that direction," says Maslen. "Fringe has been planning for this kind of cashless and digital world for a good five or six years, so we'd already laid the groundwork to put it into practice this year."
Putting customers first

The Adelaide Fringe team made sure to never lose sight of what matters most: meeting its customers' needs and wants, including how they prefer to interact with Fringe. "In the transition process, we made sure to really put the customer at the centre of our planning and how we do things," says Maslen. "For example, when you look at transactions that occur, there are a lot of people that use their smartphones, laptops and computers to do their research, find and purchase tickets."
"Our audiences don't just consist of tech-savvy young people – a significant portion of our customers are heading towards retirement age. Putting this group at the forefront of what we're doing, even though we're heading towards a cashless environment, was something we had to consider. For those who are not so computer-savvy, we still offer the box office and call centre services," he says.
Looking back at this year's event, Maslen considers the transition a success. "We went from $184k in cash transactions in 2020 to zero this year and I've heard maybe one negative response to not having cash on site. Other than that, people were very accepting of it."
The immediate benefits of going cashless
For Maslen, going cashless is a win-win on all business fronts. "From a basic accounting standpoint, it significantly lowers the risk of cash being unreconciled. It also eliminates a lot of operational headaches for our employees, making different processes much easier, so you lose all of those problems at once."
The process to going cashless for Maslen's team included updates to their website experience for customers, digital payment methods, online transactions1 and banking capabilities with the help of a business transaction account, which seamlessly integrates with common cloud accounting solutions, such as MYOB and XERO. "Our bank really helped us make sure we had limited technical issues that could potentially occur. Without that kind of backing, it's very difficult not to revert to cash," Maslen explains.
Having learned how immensely agile the festival can be, Maslen is optimistic for Fringe to remain not only cash-free but also entirely paperless in the future – regardless of what happens next. "People's ability to recover and have a positive outlook is amazing, especially in the face of adversity, which we've seen a lot of in the past year and a half."

You may find these useful
Important information
The advice within this article is general in nature and may not be appropriate for you. We recommend you seek professional financial advice before proceeding.
Applications for BankSA merchant terminals are subject to approval. Terms and conditions, fees and charges apply.
1. Bank feed must be set up with Third Party Service Provider before it can be connected in Business Banking Online. Should there be any changes in your user access or network access levels, you may need to disconnect your bank feed(s) as any access changes will not impact bank feeds.
© BankSA - A Division of Westpac Banking Corporation ABN 33 007 457 141 AFSL and Australian credit licence 233714.