Job Hunt: Preparing for your next role
Job hunting or going for a career change can be exciting opportunities. However, it can also be daunting. If you've lost your job and you're nervous about the future, you're not alone. To help focus your energy you'll need to set some goals. Writing your CV and preparing for interviews are two essential steps. You also need to strengthen your financial security.
3 minute read
What's in this article:
How to get a job
The interview
How to write a CV
Financial security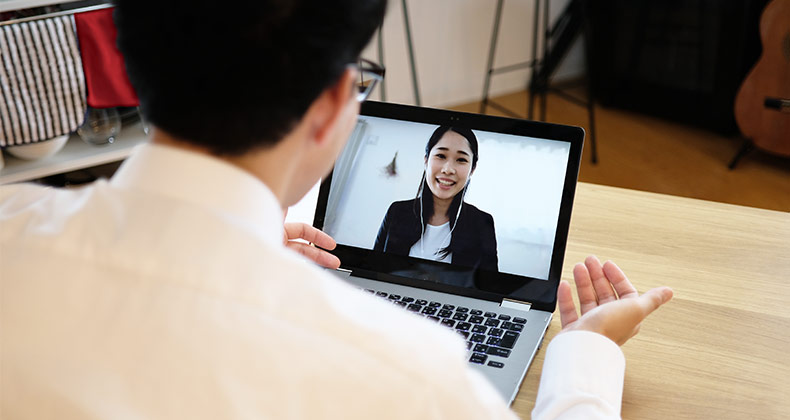 Applying for jobs is your opportunity to sell yourself. As uncomfortable as that might sound to you, it's showing yourself and your skills in the best light possible.
How to get a job
While job hunting can sometimes feel slow and even discouraging, it's important to stay positive. There's always something to learn, even from a rejection letter.
It might be something in your approach that needs a tweak. Maybe you're selling yourself short? Are you prepared for the jobs and roles you're applying for and does your CV show this? The more prepared you are, the better your chances.
One of the first things to do when applying for a job is to identify what makes you an asset to an employer. Distinguish your skills and ways of working. Once you've identified them, you can incorporate them in your cover letter. Your cover letter is your introductory letter explaining why you're the right person for the job for which you're applying. Go through the requirements in a job ad carefully and match your previous experience to them.
There's no use applying for absolutely every job you come across. Look for roles at companies that interest you and for which you can demonstrate you have some of the skills they're after. The better match you are for a company, the better your chances. Discover your favourite companies and learn even more about them before applying for a role with them.
Sometimes you need to be persistent with your job hunt. It's a long process that can take weeks or months. While applying for roles, create small goals you can achieve such as attending networking events and getting onto LinkedIn. Forming relationships with those already in the industry you're interested in working in may be useful. Sometimes, it's who you know not what you know.
The interview
How would you describe yourself in 2 minutes? How would you describe your skills to an employer in a job interview and show examples of them at work? While talking about your experience, give examples of how your contributions made a difference to your company's or client's work. Practice speaking at home and don't forget about maintaining good body language. Eye contact, posture and tone of voice are extremely important during a job interview.
While previous skills and experience are at the forefront of your job hunt, you need to let your personality shine. In an interview setting, employers are most likely going to ask about you, hobbies and your work/life balance. Think about how these traits relate to the role? How would they make you a productive and fun member of their team?
How to write a CV
The way to stand out when applying for any role, is with your CV and cover letter. Your CV (sometimes known as a resume) lists your skills and experience.
In your cover letter, it's important to give specific examples of your skills within your previous roles. It's recommended both your CV and cover letter include keywords that have been mentioned in the job description or that are relevant to the industry. You want to tell the employer that you know what they want and that you have what they're looking for.
Don't overdo it. Your CV and cover letter should not exceed more than a couple of pages. Keep it brief and focussed.
Financial security
While you're in the process of finding a new job, your finances will be impacted, usually negatively. It's important to ensure your finances are stable so you can focus on finding and getting a job.
Set-up your budget and examine your living expenses - mortgage, credit cards, direct debits, insurance, utilities and weekly activities. Are there any expenses that can be reduced? Our cost-cutting checklist can help organise your actions in relation to this. Perhaps you have income protection insurance you can access?
Talk to your providers, including the bank. They may be able to provide assistance and support to help you through this period.
Planning for the future is about taking control of your financial situation and strengthening your financial security now and for when you return to the workforce.

You may find these useful
Important information
This information is general in nature and has been prepared without taking your objectives, needs and overall financial situation into account. For this reason, you should consider the appropriateness for the information to your own circumstances and, if necessary, seek appropriate professional advice.
© BankSA - A Division of Westpac Banking Corporation ABN 33 007 457 141 AFSL and Australian credit licence 233714.