Financial assistance: Navigating the support you need to recover
BankSA remains committed to supporting our customers and the wider community through COVID-19. The COVID-19 pandemic has changed our lives and many Australians are seeking financial assistance. Federal and State Governments and businesses are having to react quickly to this health and economic crisis, and this impacts us all. If you've been affected by these changes, we can help you navigate a path to recovery.
3 minute read
What's in this article:
Financial Assistance Options
Job loss and income reduction assistance
Looking after your wellbeing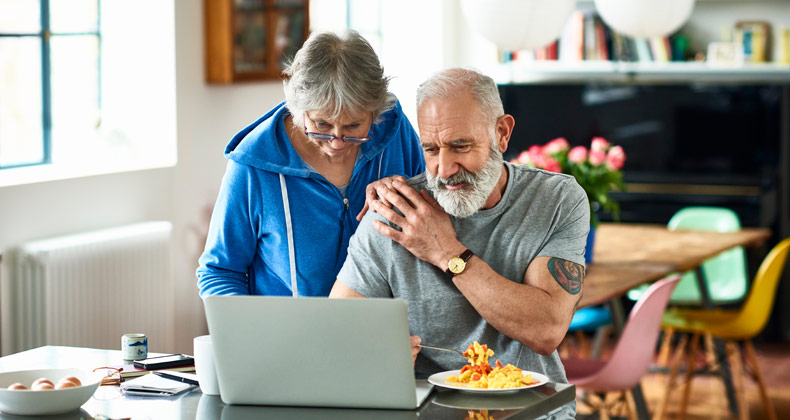 Rental assistance

Financial assistance or hardship assistance for renters may also be available from the Government, see Services Australia for more on hardship assistance for renters.
Financial Assistance Options
Financial assistance can be requested for different life events such as change in income, illness, a relationship breakdown, or emergency events like natural disasters. This may allow you to reduce or defer your repayments in the short term.
We also understand the COVID-19 situation may create uncertainty or financial pressure for some of our customers. We are here to help. If you are experiencing financial difficulty due to Covid-19, we may be able to help provide a tailored solution that will give you the support you need to get back on track. Please visit our financial assistance page for more details and to apply.
Business help
Visit our Business relief page to see how we can support you. Some financial assistance options to consider include loan and credit card repayment deferrals, temporary overdrafts, merchant terminal fee relief and more.
Term Deposit accounts
You can choose to have your interest paid monthly on all our term deposits, providing you with a regular income. The total interest you'll earn won't change, no matter what payment frequency you choose. Visit our Term Deposit page for more information on how term deposits work, interest rates and more.
Secure your ongoing financial future with a plan
One of the important measures you can take to help manage your finances is to get a clear picture of your financial position. What does your income and spending look like?
Our Cost-cutting checklist (PDF 184KB) can help you cut unnecessary expenses for the short term. Having applied any immediate financial relief measures, such as cost cutting or any repayment deferral elements from our Customer Support Package, take a look at your budget. Our Budget planner (PDF 110KB) can help you understand and manage your cash flow, and prepare for the future.
Job loss and income reduction
Looking for a new job and finding ways to increase your income can feel daunting, especially during an economic downturn. However, being prepared can help. You can also work through the uncertainty of unemployment with the information on our Managing job loss page and Preparing for your next job pages.
If you're maintaining an income in retirement and the ongoing economic situation is leaving you unsure about your future, you may want to speak with a financial advisor about your options. No matter what you decide to do always get advice from a qualified professional. You can also see if you're eligible for additional payments from the government; visit Services Australia's Older Australians page, for more.
Financial upskilling
There are many ways you can increase your understanding of your finances and how you can plan for a more secure future. Why not have a look at our article, sleep well knowing you've got emergencies covered.
Your wellbeing
Looking after your overall financial wellbeing is important and our support measures are here to help you do that. When we are all unsure about what the future holds, it's also critical to look after our mental wellbeing and physical health. If you're feeling anxious, or have other mental health conditions, consult your regular doctor about an appropriate course of care. You may be eligible for Medicare rebates on psychological services. Many companies have employee assistance programs which include counselling services, and which may be open to family members. Check with your employer on what is available. You can also contact LifeLine on 13 11 14, Beyond Blue 1300 22 4636 and Headspace for support.
If you're older, the risk of serious illness in the case of COVID-19 increases with age. If you do need to come into a branch, please remain aware of health and social distancing guidelines.

You may find these useful
Important information
This information is general in nature and has been prepared without taking your objectives, needs and overall financial situation into account. For this reason, you should consider the appropriateness for the information to your own circumstances and, if necessary, seek appropriate professional advice.
© BankSA - A Division of Westpac Banking Corporation ABN 33 007 457 141 AFSL and Australian credit licence 233714.