What are your options when your Term Deposit matures?
You have 14 days to decide what you'd like to do with your Term Deposit. Choose from 3 options:
Automatic renewal
If you choose to do nothing your investment will automatically roll over into a new Term Deposit (if you haven't already provided instructions before maturity). If your account is renewed automatically it will be renewed for the same term as your maturing account, at whatever interest rate we make available at the time of your account renewal for that term and balance.
Make changes
Review and renew your Term Deposit by selecting a new term and rate and how your interest is paid. You can also add more funds or make a withdrawal first.
Withdraw funds
You can withdraw some of your funds (down to the last $1,000) and have them paid directly into an Australian bank account.
Choose a rate and term to suit your needs
---
1.75
%
P.A.
for 4
months
Offer available for a limited time only on new Term Deposits opened or renewed by existing BankSA personal customers. Available on deposits from $1,000 and $250,000 with interest paid on maturity. Terms and conditions apply*.
Or
Choose
a rate & term
If you're an existing BankSA customer you may be eligible for a bonus rate on top of our standard rates. In the past you may have needed to go into a branch or give us a call – now you can see any bonus rates you're eligible for simply by logging into Internet Banking.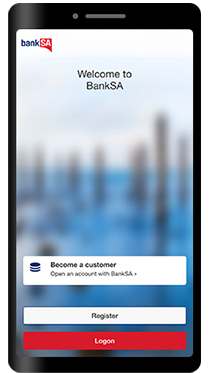 1. Register for Internet Banking

It only takes a few minutes. Once registered you can also use Mobile, Tablet or Phone Banking.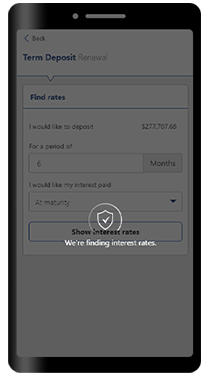 2. Explore your rates and options
Logon during your 14 day grace period to explore different rates and terms.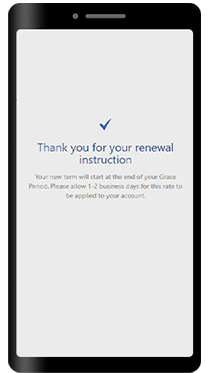 3. Lock in your term
When you're ready, lock in your term online.


Need help sorting out Internet Banking?