Four ways to show customers you're still open for business
Despite the lockdown laws that have come as a result of COVID-19, it's still business as usual for many SMEs. So how can you let your customers know you're still trading?
4 minute read
What's in this article:
Use email to communicate to customers you're still open for business
Search engine optimisation (SEO) can help bring a wider client pool to your digital doorstep
Blogging helps you engage with current and potential customers while positioning yourself as an industry thought leader
Embrace the power of social media to reach a wider customer base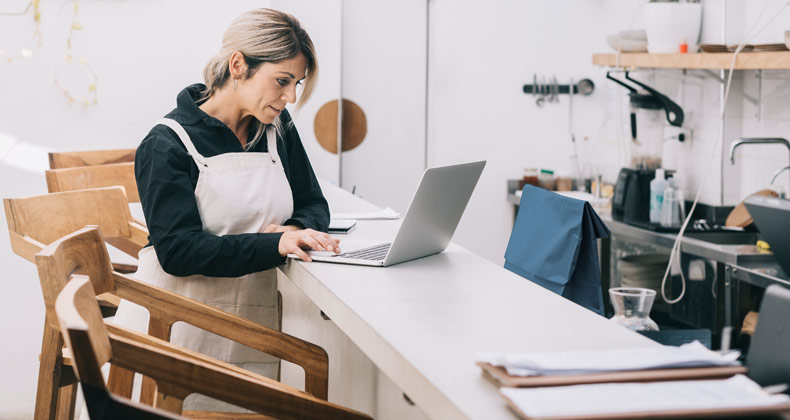 If your business is impacted by the coronavirus (COVID-19) pandemic, but you're in a position to keep trading, it might be a good idea to let customers know you're still open for business. Here are four tips to help communicate to customers in a time of crisis.
1. SEO is your best friend
With Australians spending most of their time at home these days, it can be harder to make your brand known. This could not be truer for businesses that tend to employ more traditional marketing strategies, such as signage and print advertising.
Because of this, it might be a good idea to shift your marketing spend online to help boost traffic and drive up purchases during the shutdown. Here, your first port of call should be search engine optimisation (SEO) as this can help customers find you by using relevant search terms on Google. While SEO might seem difficult, you can start optimising content by identifying which keywords you'd like to rank for (and ensuring that these are mentioned on your website) as a first step.
2. Blogging and email are still powerful marketing tools
In the age of digital marketing managers and data analysts, it might seem as though the humble blog and email have fallen by the wayside, but that couldn't be further from the truth, especially if you know how to leverage their strengths.
Blogging is all about building a community and providing valuable insights to an audience that wants to know more about your product, your services or the overall value you can add in your industry. Writing regular blogs can also help improve your search engine ranking and build a loyal community on your social channels.
Likewise, email marketing is an effective tool to keep your customers updated on business news, sales and special promotions. It can also help strengthen the bond with your most loyal customers.
3. Customers are more active on social media than ever before
Due to the isolation laws, in-home media consumption has sky-rocketed, which makes social media one of the most valuable marketing tools for a business at this point in time. And it's easy to see why; social media can give you instant access to a wider pool of potential customers, so long as you know how to communicate with them. This means:
Keeping active on each of your platforms – whether you're solely on Instagram or enjoy managing a variety of channels simultaneously like Twitter, LinkedIn and Facebook.
Creating a voice for your business and staying consistent.
Using paid social media advertising to target your chosen audience.
Posting regularly but not overwhelming your followers.
Responding to customer queries and feedback in a timely manner.
4. Align your messaging with the right platform
Communicating online isn't a one-size-fits-all approach. Depending on your platform, you might want to consider tweaking your tone of voice. Many social media platforms, for example, tend to respond to a more casual and personable tone, while others, like LinkedIn, tend to call for a more polished and professional tone.
Recognising that each channel has its own communication style can help you create noteworthy content to reach your audience, so they'll know you're open for business.

You may find these useful
Important information
This information does not take into account your personal circumstances and is general. It is an overview only and should not be considered a comprehensive statement on any matter or relied upon. Consider obtaining personalised advice from a professional financial adviser and your accountant before making any financial decisions in relation to the matters discussed in this article, including when considering tax and finance options for your business.
© BankSA - A Division of Westpac Banking Corporation ABN 33 007 457 141 AFSL and Australian credit licence 233714.