TAL provides Life Insurance to our customers

TAL is our Life Insurance partner, one of Australian's largest life insurers.
To find out more visit the TAL website
The information you provide on the TAL website will be subject to TAL's Privacy Statement and Privacy Policy, available on their website.
Life and income insurance for you by winners
TAL has been awarded the 2022 & 2023 Canstar Award for Outstanding Value in Direct Life Insurance, and the 2023 Finder Award for Best Income Protection Insurance. Now that's an award winning insurer.



What is life insurance?

Everyone is different. Whether you want to help cover mortgage payments in the event of an untimely death or maintain your lifestyle and income should a severe illness or injury strike, life insurance is one way that could provide the cover and protection you seek for peace of mind.
Life Insurance
If you die or are diagnosed with a terminal illness, a lump sum payment is made.
Total and Permanent Disability Insurance
If you are totally and permanently disabled and unlikely to ever work, a lump sum payment is made.
Critical Illness or Trauma Insurance
A lump sum payment after a serious medical event to help support you during your recovery.
Income Protection Insurance
If you can't work due to illness or injury, this cover pays a percentage of your income.
To learn more

Learn more about life insurance on ASIC's MoneySmart website or visit the TAL website.
The information you provide on the TAL website will be subject to TAL's Privacy Statement and Privacy Policy, available on their website.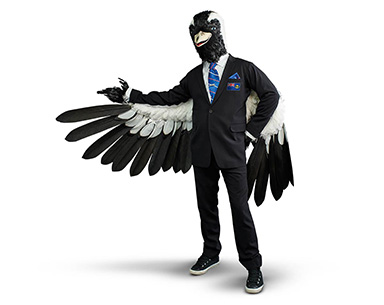 Have an existing Life Insurance policy issued prior to 1 August 2022?

Information for customers who purchased Life Insurance policies before 1 August 2022 can be found on the TAL website.
The information you provide on the TAL website will be subject to TAL's Privacy Statement and Privacy Policy, available on their website.
You may also find this information helpful
 
Important information
Any financial product advice provided on this website is of a general nature only and does not take into account your personal circumstances. BankSA refers customers to TAL Life Limited ABN 70 050 109 450 AFSL 237848 (TAL Life), the issuer of life insurance policies. TAL Life is part of the TAL Dai-ichi Life Australia Pty Ltd ABN 97 150 070 483 group of companies (TAL). If you purchase a life insurance policy as a result of a referral from us, BankSA will receive a commission of 10% of your premiums (exclusive of GST) for the period you continue to hold a policy.
Before purchasing life insurance, you should read the Product Disclosure Statement (PDS) and the Target Market Determination (TMD) to help you decide if life insurance is appropriate to your objectives, circumstances and needs. You can obtain the PDS and TMD from TAL's website or by calling TAL on 1300 346 705.
By accessing TAL's website, you will enter a third-party site not owned by BankSA. Any personal information you provide to TAL's website will be collected, used, and disclosed in accordance with TAL's Privacy Statement and Privacy Policy, also available on their website.
If you would like help deciding whether life insurance is right for you, we recommend speaking to a financial adviser.