Things to be aware of about Life Insurance
Things to be aware when considering Life Insurance.
Planning ahead could ensure you have the necessary financial security and protection if the unexpected happens.
We've outlined a few facts you should know before buying life insurance in Australia. In this article, we provide factual information only, to help you understand what life insurance is.
What types of life insurance are available?
There are four main categories of life insurance coverage in Australia.
Life cover
Also called term life insurance or death cover / death benefit, this policy is designed to pay a lump sum when you pass away or are diagnosed with a terminal illness. Some life insurance policies also offer total and permanent disability and trauma (critical illness) cover as additional benefits. We discuss these further below.
You can choose either:
Stepped premiums — recalculated based on your age at each life insurance policy renewal date
Level premiums — calculated based on your age at the start of the life insurance cover
There are some other interesting variations of life insurance cover.
Total and permanent disability insurance (TPD Insurance)
This policy is designed to pay a lump sum if you become totally and permanently disabled due to illness or injury.
You can choose cover for either:
Your own occupation – if you can't work in the job you were doing before your disability. This is the most expensive type of cover
Any occupation – if you can't ever work again in any job suited to your education, training, or experience.
As with life cover, you can usually choose to pay stepped or level premiums.
Trauma insurance
Also called trauma cover, this policy is designed to pay a lump sum if you suffer a critical illness, such as cancer, heart disease or a stroke.
Trauma insurance is typically used to pay for things like medical costs, ongoing living expenses, modifications to housing and loan payments.
Again, premiums can be stepped or level.
Income protection insurance
Income protection pays a wage of up to 70% of your pre-tax income, if you are unable to work due to an illness or injury.
Income protection policies can have different waiting periods before payments start. Typically, the longer the waiting period you choose, the cheaper the policy is. So, think about how much sick and annual leave you have, and your access to emergency funds to support your financial commitments between any claimable event and the end of the waiting period.
You can also choose how long you want the benefit payments to last. Two or five years is standard. The longer the benefit period, the more expensive the policy is.
Child Trauma Cover
Child Trauma Cover pays a lump sum payment in the event a child is diagnosed with a terminal or serious illness or has a specified serious injury.
The payment can help with medical treatment, rehabilitation costs or replace lost income for parents who need time off work. Rather than a standalone policy, child trauma cover is often an optional benefit on an adult policy.
How do you buy life insurance in Australia?
There are several ways to buy life insurance in Australia, depending on how the life insurance is sold.
Speak to your bank
Speak to a financial adviser
Use a life insurance broker
Liaise directly with a life insurance company
Life insurance may be provided as a group policy purchased by the trustee of a superannuation fund or employer. In this case, fund members are provided a default level of cover, however this will vary based on the superannuation fund or employer.
Do you automatically get life insurance through superannuation?
There are typically three types of life insurance which can be provided through a superannuation fund.
Life cover
Total and permanent disability insurance
Income protection insurance.
Some superannuation funds automatically provide default life insurance cover and total and permanent disability insurance cover. Income protection insurance is often an optional extra.
The default level of insurance cover provided by a superannuation fund is often set at a specific amount and may not be customisable. It's also worth being aware this default cover is generally more restricted than life insurance policies held outside of superannuation funds.
Speak to your superannuation fund provider about the types and levels of cover they offer, and / or seek personal financial advice from a financial adviser about what's right for you.
How does life insurance impact my tax liability?
The premiums you pay for life insurance are treated in different ways depending on the type of cover you hold, and whether the policy is held inside or outside of superannuation.
Similarly, the payments made by your insurer to you or your beneficiaries resulting from a claim may be taxed in some scenarios but not in others.
It is best to speak with your accountant, a financial adviser, or the Australian Tax Office (ATO) to understand how you and your beneficiaries should treat these aspects. This is general information only and does not constitute tax advice.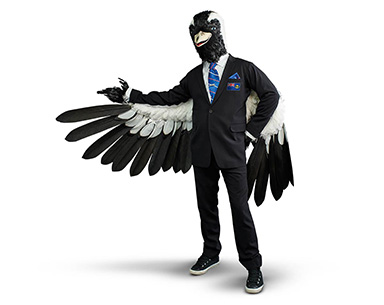 To learn more

Learn more about life insurance on ASIC's MoneySmart website or visit the TAL website.
The information you provide on the TAL website will be subject to TAL's Privacy Statement and Privacy Policy, available on their website.

Important information
Any financial product advice provided on this website is of a general nature only and does not take into account your personal circumstances. BankSA refers customers to TAL Life Limited ABN 70 050 109 450 AFSL 237848 (TAL Life), the issuer of life insurance policies. TAL Life is part of the TAL Dai-ichi Life Australia Pty Ltd ABN 97 150 070 483 group of companies (TAL). If you purchase a life insurance policy as a result of a referral from us, BankSA will receive a commission of 10% of your premiums (exclusive of GST) for the period you continue to hold a policy.
Before purchasing life insurance, you should read the Product Disclosure Statement (PDS) and the Target Market Determination (TMD) to help you decide if life insurance is appropriate to your objectives, circumstances and needs. You can obtain the PDS and TMD from TAL's website or by calling TAL on 1300 346 705.
By accessing TAL's website, you will enter a third-party site not owned by BankSA. Any personal information you provide to TAL's website will be collected, used, and disclosed in accordance with TAL's Privacy Statement and Privacy Policy, also available on their website.
If you would like help deciding whether life insurance is right for you, we recommend speaking to a financial adviser.