What are some of the values of life insurance?
Life Insurance could help provide you with peace of mind that your family has some protection if you are no longer around.
Life Insurance could help support your loved ones in maintaining the lifestyle you have worked hard to create for them.
Life Insurance could help support your loved ones with financial commitments, such as mortgage or rental repayments, your children's education or just everyday general living expenses.
What types of life insurance products are there?
There are four main types of Life Insurance:
Life Insurance
Total and Permanent Disability Insurance
Critical Illness or Trauma Insurance
Income Protection Insurance.
To find out more about these visit the TAL website. The information you provide on the TAL website will be subject to TAL's Privacy Statement and Privacy Policy, available on their website.
Is there an age limit for taking out Life Insurance?
If you are 19 to 74 years old, an Australian citizen or hold a permanent residency visa, and reside permanently in Australia, you may be eligible to take out a Life Insurance policy with our partner, TAL.
To find out more, visit the TAL website. The information you provide on the TAL website will be subject to TAL's Privacy Statement and Privacy Policy, available on their website.
Can I increase or decrease my Life Insurance Cover?
Most life insurers can support you with any changes to your policy at any time. Some general changes may include:
Increasing or decreasing your cover options
Adding or removing any additional benefits such as Total & Permanent Disability, Critical Illness or Trauma or Income Protection.
Any changes to your policy would be reflected in your premium payment and in some cases may require you to provide additional health and lifestyle information to your insurer to determine your eligibility.
Who will receive my life insurance payout?
When you apply for Life Insurance you have the option to nominate a beneficiary that will receive any death benefits under your policy.
What does underwriting mean?
This is a term used by insurers to describe the process of assessing a person's risk as part of a life insurance application.
When you apply for life insurance, the insurer will ask questions about your personal circumstances, such as your health and medical history, occupation, income, lifestyle, pastimes, and current and past insurance. This information is assessed by the insurer to determine if your application can be accepted and if so, on what terms and cost.
How much Life Insurance cover might I need to take out?
Every situation is different, so the amount of cover that you may need or would like to apply for will depend on your personal circumstances.
To find out more, visit the TAL website. The information you provide on the TAL website will be subject to TAL's Privacy Statement and Privacy Policy, available on their website.
You can also speak to a financial adviser if you need further help.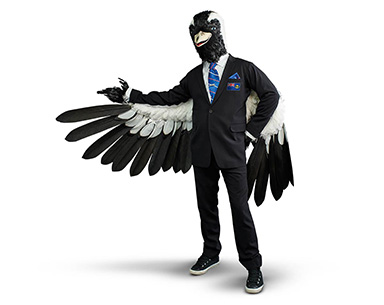 To learn more

Learn more about life insurance on ASIC's MoneySmart website or visit the TAL website.
The information you provide on the TAL website will be subject to TAL's Privacy Statement and Privacy Policy, available on their website.

You may also find this information helpful

Common Life Insurance terms
Our Life Insurance jargon buster covers our Life Insurance facts in plain English.
Read more
Things to be aware of about Life Insurance
Planning ahead could ensure you have the necessary financial security and protection if the unexpected happens. 
Read more
Important information
Any financial product advice provided on this website is of a general nature only and does not take into account your personal circumstances. BankSA refers customers to TAL Life Limited ABN 70 050 109 450 AFSL 237848 (TAL Life), the issuer of life insurance policies. TAL Life is part of the TAL Dai-ichi Life Australia Pty Ltd ABN 97 150 070 483 group of companies (TAL). If you purchase a life insurance policy as a result of a referral from us, BankSA will receive a commission of 10% of your premiums (exclusive of GST) for the period you continue to hold a policy.
Before purchasing life insurance, you should read the Product Disclosure Statement (PDS) and the Target Market Determination (TMD) to help you decide if life insurance is appropriate to your objectives, circumstances and needs. You can obtain the PDS and TMD from TAL's website or by calling TAL on 1300 346 705.
By accessing TAL's website, you will enter a third-party site not owned by BankSA. Any personal information you provide to TAL's website will be collected, used, and disclosed in accordance with TAL's Privacy Statement and Privacy Policy, also available on their website.
If you would like help deciding whether life insurance is right for you, we recommend speaking to a financial adviser.