What's new in Internet and Mobile Banking
We're continuously improving so that we can help you bank easier, wherever you are.
Not yet registered for Internet or Mobile Banking?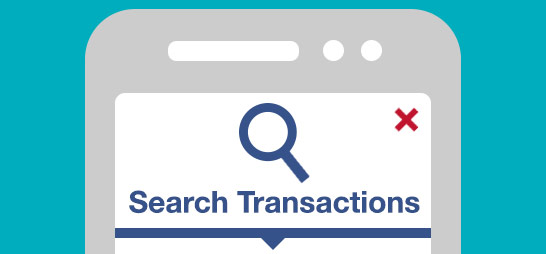 Search past transactions
We're making tax time easier with our new "Search" past transaction feature. Easily search through your past transactions by date, description or amount. For more tips for tax time.

Need help?
Call us via Connect3 in Mobile Banking and skip the security questions.
Not a BankSA customer? Find out more about our products and services here
Important information
Apple, the Apple logo, iPhone are trademarks of Apple Inc. registered in the U.S. and other countries. App Store is a service mark of Apple Inc. Android is a trademark of Google Inc. BPAY® Registered to BPAY Pty Ltd ABN 69 079 137 518.
Samsung is a trademark of Samsung Electronics Co., Ltd. Mastercard and the Mastercard Brand Mark are registered trademarks and PayPass is a trademark of Mastercard International Incorporated
This tool provides general information, is intended to be a guide only and not intended to be relied on.
Card lock will temporarily stop all future card transactions on a Visa debit or personal credit card for 15 days, unless you reactivate or cancel your card earlier. This mean all scheduled or recurring payments using your card details will be stopped, but any direct debits on a linked bank account will continue as usual.
Standard call or data charges apply