$50 cash + Royal Adelaide Show Ticket
Get an adult ticket# when you open a new Complete Freedom Account, plus $50 in your new account when you deposit $500 within 60 days*, and go in the draw to win ultimate BankSA's Golden Ticket - the ultimate Royal Show Experience. Offer ends 25/8/2017.
Open an account in just 3 minutes
Are you a student or under 18?
Forget the monthly service fee and still enjoy the benefits with a Complete Freedom Student Account.
Why open a Complete Freedom account?
Safe and secure everyday account packed with features and clever Mobile and Internet banking.


Complete Freedom account features
ATM network
No ATM withdrawal fee at over 3,000 BankSA, St.George Bank, Bank of Melbourne & Westpac ATMs in Australia and over 50,000 Globally through our Global ATM Alliance (Other fees & charges may apply).
Tap & Pay
Allows you to use your eligible Samsung mobile to make purchases at Mastercard® PayPass™ or Visa payWave contactless terminals.
Fingerprint Login
Sign in to Mobile Banking simply and securely with just your fingerprint on compatible devices.
$0
monthly service fee
When you deposit at least $2,000 by the last business day of every month (otherwise $5/month)2
Visa Debit card1
$0 monthly service fee if you deposit $2,000 per month (otherwise $5 per month)2
Free SMS and email alerts to manage your banking
Unlimited branch withdrawals
Option to link to home loan as an offset account
Fees
What you should know about fees and charges.

Monthly account service fee

(waived if you deposit a minimum of $2,000 by the last business day every month or if you have your BankSA home loan repayments automatically deducted from your Complete Freedom Account)

$5 per month
Internet Banking transactions
Free
Phone Banking transactions
Free
Visa Debit transactions*
Free
BankSA / St.George Bank / Bank of Melbourne & Westpac ATMs (in Australia)
Free
eftpos
Free
Electronic agency
Free

Cheque

Free

Staff assisted

Free

Bank@PostTM

Free

* Merchants may charge a fee for Visa Debit transactions.
(Free monthly withdrawal allowances do not apply to these fees)
Direct Debit

Free

Periodical Payment

$4.00#

Overseas Cash Withdrawal (including overseas ATM withdrawal)

$5.00

BankSA / St.George Bank / Bank of Melbourne ATM Mini transaction history request

$0.20

Frequent Statement

$2.00 per month

Foreign Currency Conversion

3.00%

Collection item

Free

# The Periodical payment fee is payable for a transfer of funds that we make on a regular basis at your request from your Account to another specific account. The fee is charged at the time the transaction occurs.

Periodical payments to another account held with BankSA, St.George Bank & Bank of Melbourne are free.
Frequently asked questions
Other ways to open an account
You can also apply over the phone or in branch.
Get more from your Complete Freedom account
More ways to make your banking easier.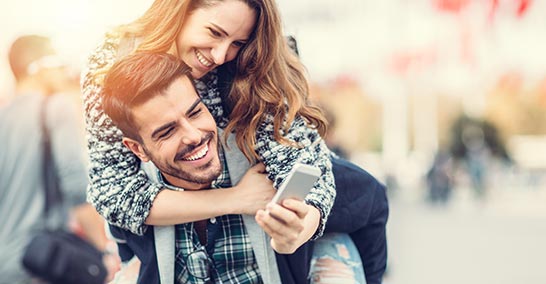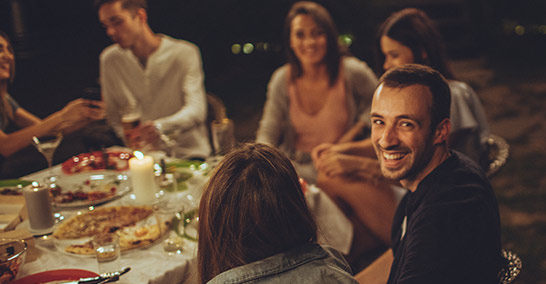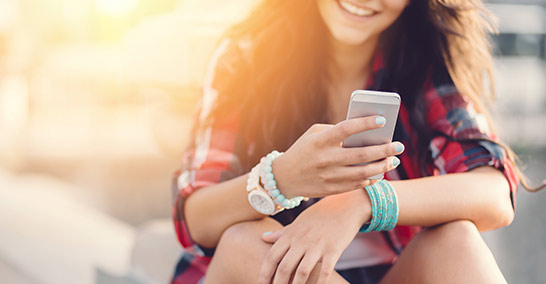 Know exactly how much money you have on hand, at a glance at your smartphone or watch.
Paid for dinner or another shared expense? Notify people who owe you as well as keep track of who's paid you back with Expense Splitter.
Withdraw cash from any BankSA or Westpac ATM by generating a cash code in our Mobile Banking app3.
Complete Freedom, and outstanding security
Card on Hold
If you misplace your card, you don't have to cancel it. With the Card Block feature on our mobile banking app, you can freeze it for up to 15 days while you look for it4.
24/7 Fraud monitoring
Whether you're banking online or over the phone, BankSA safeguards your information and money with stringent security measures.
Fraud Money Back Guarantee
You'll be reimbursed for any losses due to unauthorised transactions, provided you report it to us promptly and haven't contributed to the loss5.
Once you've opened an account with us, switching your banking is now easier than ever.
Connect to your existing bank and import your payees and BPAY® billers into BankSA Internet Banking.
Open an account in just 3 minutes

Important information
Fees and Charges apply.
Before making a decision, it's best to read the terms and conditions and decide whether the product is appropriate for you.
Please read these documents and keep a copy. You can request a paper copy at a branch.The advice on our website is prepared without knowing your personal financial circumstances. Before you act on this or any advice, please consider if it's right for you. If you need help, call 13 13 76.
BPAY® Registered to BPAY Pty Ltd. ABN 69 079 137 518
Offer details:
Offer valid from 1/7/2017 – 25/8/2017 (inclusive). Excludes customers who have held a Complete Freedom Account with BankSA, St.George or Bank of Melbourne anytime between 1/07/2016 and 30/06/2017. An email address must be registered at the time of opening the account online, in branch or by phone.
# Within 15 business days of opening the account, the Royal Adelaide Show adult ticket will be sent via email, to the email address supplied at the time of opening the account.
* Once a minimum of $500 is deposited within 60 days of account opening, $50 will be deposited within 67 business days. Accounts must remain open for 68 days after the account open date to be eligible for the $50 payment. Offer limited to one $50 deposit and one Royal Adelaide Show adult ticket per eligible customer. Tickets are subject to the terms and conditions of entry to the Adelaide Showground available at www.rahs.com.au Not available with any other offers. Read the product terms and conditions available at banksa.com.au before making a decision and consider if the product is appropriate for you. Fees and charges may apply. BankSA's Golden Ticket: Customers who qualify for the above Royal Adelaide Show ticket offer and receive an adult ticket, will automatically be entered into a draw to win a BankSA's Golden Ticket prize. The prize includes a VIP family show day experience and must be used on 9/9/2017. Prize draw will take place at 9am on 31/8/2017 at 97 King William Street Adelaide. Winner notified via phone on 31/8/2017.
1. Visa Debit Card: To be eligible for a Visa Debit Card, you must have an Australian residential address and be over 14 years of age. If you're under 14, you can apply for a Freedom Card.
2. Monthly service fee: of $5 will apply, if by the last business day of the month, you do not deposit a minimum of $2,000.
3. Cardless Cash: is available on eligible transaction accounts with a linked card. Cardless Cash limit of 3 cardless transactions per day, subject to daily withdrawal limit of $500 and weekly withdrawal limit of $1,000. All Cardless Cash limits apply across St.George, BankSA and Bank of Melbourne accounts and Mobile Banking apps.
4. Card on Hold: will temporarily stop new transactions on your card for 15 days or until reactivated. The card will automatically reactivate after 15 days if you do not cancel the card. Customers must be registered for St.George Internet Banking. Available on Visa Debit or Visa Credit cards only. Internet connection is required to access St.George Mobile Banking app. Normal data charges apply.
5. Fraud Money Back Guarantee: ensures that customers will be reimbursed for any unauthorised transactions provided that the customer has not contributed to the loss and contacted St.George promptly. Refer to the terms and conditions for full details, including when a customer will be liable.
Apple, the Apple logo iPhone, iPad and Apple Watch are trademarks of Apple Inc. registered in the U.S. and other countries. App Store is a service mark of Apple Inc. Android is a trademark of Google Inc. Microsoft and Windows are trademarks of the Microsoft group of companies.