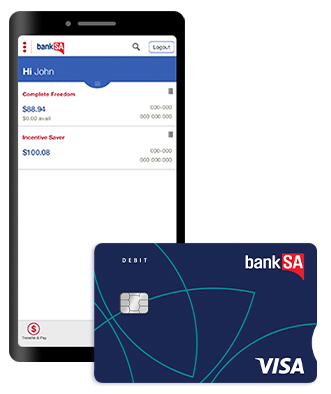 Freedom and control


Zero fees
Every dollar counts! Pay zero account-keeping fees on your Complete Freedom transaction account.
Visa debit card
Whether you're in a store, online or on the phone - pay for what you need with your own money using a Visa Debit card1 (if you're between 12 and 14 you get a Freedom card).

Internet and Mobile Banking
Manage your banking needs wherever you are with Internet Banking and features such as Cardless Cash, Quick Logon and Push notifications via the Mobile App. For more information please read Internet and Mobile Banking T&Cs (PDF 305KB).

Rewards & Offers
Get access to My Offers Hub2 where you can find discounts and benefits on popular lifestyle brands just for being an eligible cardholder.
Under 18? Get a $50 kickstart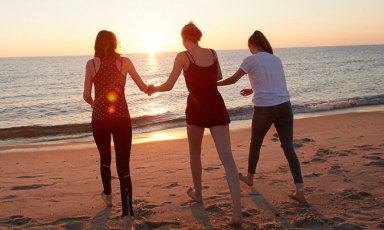 With an Incentive Saver savings account and a Complete Freedom transaction account
Get one of each account, opening at least one new account in the process, then deposit $100 into your savings account within 30 days of opening your new account(s), and we'll give you $50. 
T&Cs apply.
Important information

1. To be eligible for a Visa Debit Card, you must have an Australian residential address and be 14 years old or over. If you're 12 or 13 years old and have an Australian residential address, you can request a Freedom Card in branch.

2. My Offers Hub is available to eligible consumer debit and credit card customers only.
3. Our BankSA Fraud Money Back Guarantee ensures that customers will be reimbursed for any unauthorised transactions provided that the customer has not contributed to the loss and contacted BankSA promptly. Refer to your card's conditions of use for full details, including when a customer will be liable.
Read the Apple Pay Terms and Conditions (PDF 47KB) before making a decision and consider if it is right for you. To use Apple Pay you will need an eligible card and a compatible device with a supported operating system. See our Apple Pay FAQs for more information. Apple, the Apple logo, Apple Pay, Apple Watch and iPhone are trademarks of Apple Inc., registered in the U.S. and other countries. App Store is a service mark of Apple Inc.
Internet connection may be needed to make purchases using Google Pay or Samsung Pay and normal mobile data charges apply.

Android, Google Pay and Google Play are trademarks of Google Inc.

Samsung and Samsung Pay are trademarks or registered trademarks of Samsung Electronics Co., Ltd.

Mastercard, PayPass and the Mastercard Brand Mark are registered trademarks of Mastercard International Incorporated.