Your key to homeownership, sooner
The journey to owning a home comes with its hurdles. Lenders often need a 20% deposit – or you'll need to pay Lenders Mortgage Insurance (LMI). The good news is, with the Australian Government's Home Guarantee Scheme, you could short cut home ownership from as little as a 2% or 5% deposit.^
Special rate
Access interest rates normally reserved for those with a 20% deposit.
Little deposit
Speed up your saving time, with deposits as low as 2% or 5%.
No LMI
No Lenders Mortgage Insurance could mean thousands in savings.
Basic home loan.
Sensational rate.
Am I eligible for a government guarantee?
To qualify for one of the three guarantees under the Scheme, you need to at least meet these criteria:
Australian citizen(s) or permanent resident(s) over 18 years old
Applying for an owner occupier home loan with Principal & Interest repayments
Taxable income up to $125k (single applicants) or $200k (joint applicants), based on the latest financial year's Notice of Assessment
First-time homebuyer or a previous homeowner who hasn't owned a home in the last 10 years (First Home Guarantee or Regional First Home Buyer Guarantee)
Or a single parent or single legal guardian with at least one dependent child, and you don't currently own a home, or you will not own a separate property upon settlement of your new home (Family Home Guarantee)
Min 2% deposit (Family Home Guarantee) or min 5% deposit (First Home Guarantee or Regional First Home Buyer Guarantee).
Which guarantee could suit me?
I am...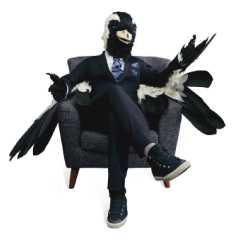 Step 1: Get started
Book an appointment with us and spill the beans about your dreams. No credit check – just a friendly chat.
Step 2: Loan and options
A lending manager will call to guide you through the whole process – and could help you find the most suitable guarantee for your short and long-term plans.
Step 3: On to settlement
Once approved, you've got 90 days to seal the deal on your new home. And there's no obligation until you accept your rate and loan offer.
Save time, apply online
Apply online for a home loan, conditional approval or to switch to us.
You could get approval in 1 business day
Dedicated lender will support you from application to settlement.
Book an appointment
A member of our team will be in touch at a time that suits you.
They'll answer your questions and guide you through your next steps.
A lender can start your application for you.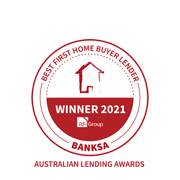 The bank for first home buyers
Awarded at RFi Group Australian Lending Awards 2021 for Best First Home Buyer Lender
Some key features
Learn about the different features of your home loan and see how they could affect you.
Important information
#Basic Home Loan Promotional Rates: