What do you need to think about when buying your next home?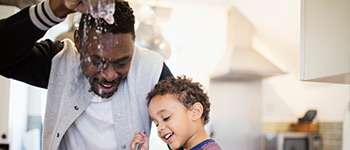 Pay less with an offset
Don't have an offset account already? Find out how it could help you pay much less interest over time with your next loan.
Read article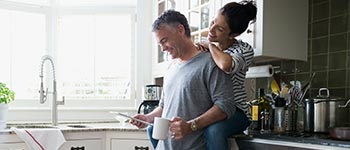 Review your interest rate
Should you choose a fixed rate or variable rate for your next home loan? Or would a split loan combining both suit your better?
Help me decide
Start your application online
Learn how much you could borrow.
It should only take around 20 minutes to apply.
A home loan expert will call you once you have submitted your application to talk through next steps.
Our Home Loans
Here's how we can help you get into your next home.
Some key features
Learn about the different features of your home loan and see how they could affect you.
Important information
Credit criteria, fees and charges apply. Based on BankSA credit criteria, residential lending is not available for Non-Australian resident borrowers.
While the property information available from this page is offered to our customers with the permission of RP Data Pty Ltd, BankSA accepts no responsibility for the accuracy or completeness of the data. We recommend you seek independent advice before making a decision based on the information. This publication contains data, analytics, statistics and other information supplied to BankSA by RP Data Pty Ltd trading as CoreLogic Asia Pacific (CoreLogic) (CoreLogic Data). CoreLogic and its licensors are the sole and exclusive owners of all rights, title and interest (including intellectual property rights) subsisting in any CoreLogic Data. All rights reserved.
The data and information (including commentary) provided in this publication (together, Information) is of a general nature and should not be construed as specific advice or relied upon in lieu of appropriate professional advice. While CoreLogic uses commercially reasonable efforts to ensure the Information is current, CoreLogic does not warrant the accuracy, currency or completeness of the Information and to the full extent permitted by law excludes all loss or damage howsoever arising (including through negligence) in connection with the Information.
An automated valuation model estimate (AVM Estimate) is a statistically derived estimate of the value of the subject property. An AVM Estimate is generated (i)by a computer driven mathematical model in reliance on available data; (ii) without the physical inspection of the subject property; (iii) without taking into account any market conditions (including building, planning, or economic), and/or (iv) without identifying observable features or risks (including adverse environmental issues, state of repair, improvements, renovations, aesthetics, views or aspect) which may, together or separately, affect the value. An AVM Estimate is current only at the date of publication or supply. An AVM Estimate must not be relied upon as a professional valuation or an accurate representation of the market value of the subject property as determined by a valuer. CoreLogic expressly excludes any warranties and representations that an AVM Estimate is an accurate representation as to the market value of the subject property. To the full extent permitted by law, CoreLogic excludes all liability for any loss or damage howsoever arising or suffered by the recipient, whether as a result of the recipient's reliance on the accuracy of an AVM Estimate or otherwise arising in connection with an AVM Estimate
Contains property sales information provided under licence from the Land and Property Information ("LPI"). RP Data Pty Ltd trading as CoreLogic is authorised as a Property Sales Information provider by the LPI.
This information is general in nature and has been prepared without taking your objectives, needs and overall financial situation into account. For this reason, you should consider the appropriateness of the information to your own circumstances and, if necessary, seek appropriate professional advice.
Conditions, credit criteria, fees and charges apply. Terms and conditions available on request. Based on BankSA's credit criteria, residential lending is not available for Non-Australian Resident borrowers. Credit provided by BankSA – A Division of Westpac Banking Corporation ABN 33 007 457 141 AFSL and Australian credit licence 233714.