Connect with us - and skip the security questions!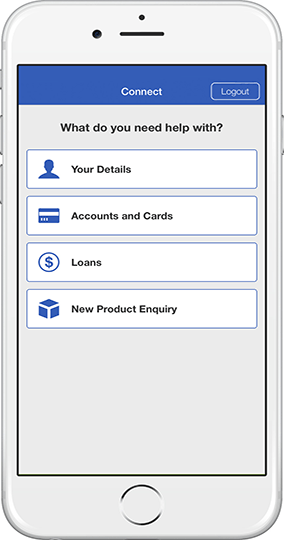 Need to speak to someone about your banking? Save time and skip the security questions by using the BankSA mobile app to contact our customer service team.
How does it work?
The BankSA Mobile Banking app identifies you through fingerprint technology (or your four digit password) on your smartphone so you will already be securely identified by the time you reach us.
That means you won't have to search for the number, or answer any security questions - we'll be ready to help you as soon as we receive the call.
How do I use Connect?
To use the feature, simply:
Step 1: Open your Mobile Banking App
Step 2: If you have already logged in, tap the 3 dots in the top left corner, and then tap Contact us.
OR
Tap the Connect icon from the bottom of the login screen (drag the menu up from the bottom of the login screen before entering in your password).
Step 3: Press 'Start using Connect'
Step 4: Login
Step 5: Select the product or service you need help with.
You will then be connected to the right person who can assist in resolving your enquiry.
Important information
Apple, the Apple logo, iPhone are trademarks of Apple Inc. registered in the U.S. and other countries. App Store is a service mark of Apple Inc. Android is a trademark of Google Inc.