Open an account in just 3 minutes
Why open a Maxi Saver account?
Earn interest while enjoying easy access to your money.

3.00%p.a.
Introductory 3-month variable rate, which includes a fixed bonus rate of 2.00% p.a
for new Maxi Saver customers1.
$0 monthly service fee (fees may apply to your linked account)2
Access your funds through your linked BankSA transaction account
| | |
| --- | --- |
| Number of free withdrawals per month | N/A |
(Transaction fees for everyday banking - Where a relevant free monthly withdrawal allowance applies, these transaction fees are payable per transaction after the allowance has been exceeded)
Internet Banking transactions
Free
Phone Banking transactions
Free
Visa Debit transactions
Free
BankSA / St.George Bank / Bank of Melbourne & Westpac ATMs (in Australia)
N/A
eftpos
N/A
Electronic agency
N/A

Cheque

N/A

Staff assisted

$2.50
(Free monthly withdrawal allowances do not apply to these fees)
Direct Debit

N/A

Periodical Payment

N/A

Overseas Cash Withdrawal (including overseas ATM withdrawal)

N/A

BankSA / St.George Bank / Bank of Melbourne ATM Mini transaction history request

N/A

Frequent Statement

$2.00 per month

Foreign Currency Conversion

N/A

Collection item

Free

# The Periodical payment fee is payable for a transfer of funds that we make on a regular basis at your request from your Account to another specific account. The fee is charged at the time the transaction occurs.

Periodical payments to another account held with BankSA, St.George Bank & Bank of Melbourne are free.
Outstanding security for your savings

Protected under the Financial Claims Scheme
24/7 Fraud monitoring
Whether you're banking online or over the phone, BankSA safeguards your information and money with stringent security measures.
Fraud Money Back Guarantee
You'll be reimbursed for any losses due to unauthorised transactions, provided you report it to us promptly and haven't contributed to the loss4.
Get more from your Maxi Saver account
More ways to make your banking easier.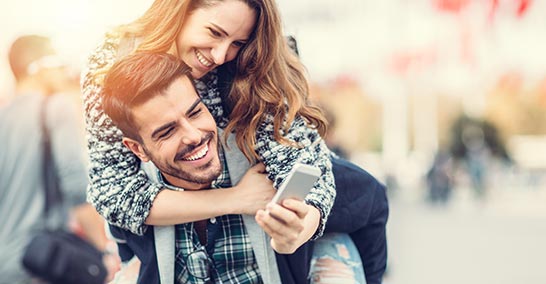 Quick balance
Know exactly how much money you have on hand, at a glance at your smartphone or watch.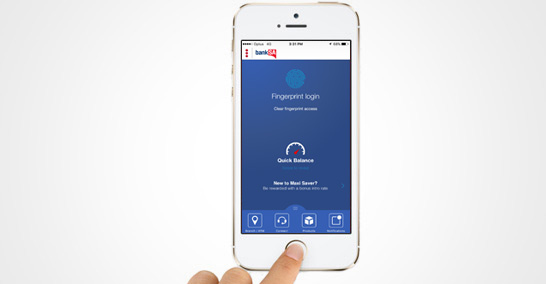 Fingerprint login
The same high security as the other login methods, and it's backed by the same fraud protection5.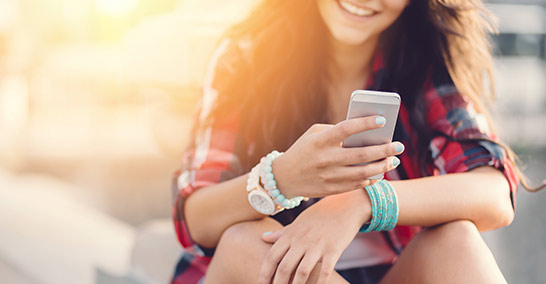 Bank conveniently & securely
Access your funds through your linked BankSA transaction account 24/7 through Mobile and Internet Banking.
Open an account in just 3 minutes
Note quite what you're looking for? Try these.
Fees and charges may apply.
Find out what information you need to provide to become a customer.
Read the terms and conditions link available below before making a decision
Please read these documents and keep a copy. You can request a paper copy at a branch
The information on our website is prepared without knowing your personal financial circumstances. Before you act on this, please consider if it's right for you. If you need help, call 13 13 76.
If you open a Maxi Saver account and you have not held an Maxi Saver Account before and you are a personal customer, you'll earn an Introductory Promotional Fixed Bonus Rate of p.a. 2.00% on top of the standard variable interest rates (standard rate and bonus rate when the bonus rate criteria is met) during the Promotional Rate Period. The Promotional Rate Period is the first 3 months from the date your account is opened.


Maxi Saver has no monthly account service fee but other fees and charges apply, including for branch access. To hold a Maxi Saver account you must also hold an eligible BankSA account in the same name or have an existing eligible BankSA joint account with your name included in the title. Fees and charges may be payable on the other account.


Payments under the FCS are subject to a limit for each depositor. For more information see the APRA website.


BankSA Fraud Money Back Guarantee ensures that customers will be reimbursed for any unauthorised transactions provided that the customer has not contributed to the loss and contacted BankSA promptly. Refer to the terms and conditions for full details, including when a customer will be liable.


Refer to the terms and conditions for full details, including when a customer will be liable.
Apple, the Apple logo iPhone, iPad and Apple Watch are trademarks of Apple Inc. registered in the U.S. and other countries. App Store is a service mark of Apple Inc. Android and Google Play are trademarks of Google Inc.