As a first home buyer, your home is more than a financial achievement. It gives you the freedom and creativity to express yourself and live the way you want to. Here are a few simple tips to help you buy your first home.

Research and plan ahead. Be sure you know what type of property you want - is it a unit, a townhouse or a house? Our Property Insights Reports will provide you with information on recent comparable sales in your area. Make sure you're clear on your budget, based on what you can afford to repay each month.

Before you make an offer on a property, it helps to do some research – take a look at the sale price of similar properties in the area, median house price and rental yields.
Start your journey online
Learn how much you could borrow.
Receive indicative approval in under 15 minutes.
A home loan expert will call you once you have submitted your application to talk through next steps.
---
Special offer
$1,500 Cash back* when you buy a home

Receive $1,500 cash back* when you apply for a new Owner Occupied (Principal & Interest) or Investment home loan under the Advantage Package. $395 annual package fee and a $200k minimum loan size applies. Excludes Portfolio Loans and refinances. Applications received from 7 November 2018 to 31 March 2019, with loan settled by 31 May 2019.
---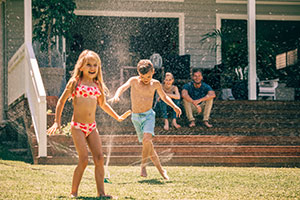 Advantage Package1 could offer you discounts for the life of your loan
Receive a discount on your eligible home loan interest rate and nil transaction fees on your linked Complete Freedom account (Annual fee of $3952 applies)
Advantage Package also offers access to discounts available when you take up selected credit cards, insurance and wealth products
Home Loan tools and calculators
To help you into your new home, view our full range of fixed rate, variable rate and package options.
Calculate how much you could borrow and what this could mean for your budget.
Important information
Conditions, fees and credit criteria apply.
Before making a decision, it's best to read the terms and conditions:
The information on our website is prepared without knowing your personal financial circumstances. Before you act on this, please consider if it's right for you. If you need help, call 13 13 76.
Credit criteria, fees and charges apply. The information on this page has been prepared without taking your objectives, needs and overall financial situation into account. For this reason, you should consider the appropriateness of the information and, if necessary, seek appropriate professional advice. The taxation position described is a general statement and should be used as a guide. It does not constitute tax advice and is based on current tax laws and their interpretation. BankSA- A Division of Westpac Banking Corporation ABN 33 007 457 141 AFSL and Australian credit licence 233714.
Home and Contents Insurance is issued by Westpac General Insurance Limited ABN 99 003 719 319 (WGIL) (except workers compensation cover where applicable). BankSA – a Division of Westpac Banking Corporation ABN 33 007 457 141 (the Bank) arranges the insurance, but does not guarantee the insurance. WGIL is a subsidiary of the Bank. This information does not take into account your personal circumstances. Terms and conditions, and limitations and exclusions apply. Read the Product Disclosure Statement, to see if the insurance is right for you. Call 1300 554 002 or visit a branch.
$1,500 New Purchase Cash back offer
*For new home loan applications received from 7 November 2018 to 31 March 2019 and settled by 31 May 2019 under the Advantage Package. Offer current as at 1 February 2019. Offer may be varied or withdrawn at any time. Excludes Portfolio Loans, refinances and Owner Occupied Interest Only loans. Advantage Package Terms and Conditions and a $395 annual package fee apply. Offer can be used in conjunction with the refinance cashback, with maximum one new purchase cash back and one refinance cash back payable per main applicant, and not available in conjunction with any other special offers. Applicants must have a BankSA transaction account linked to the home loan at the time of settlement, and must keep this account for 60 days after settlement. Applicants' home loan repayments must be direct debited from this transaction account. The cash back will be paid into this account within 60 days after settlement. Tax consequences may arise from this promotion for investors and customers should seek independent advice on any taxation matters.
1. Discounts on products apply at time of application when you tell us you're an Advantage Package customer.
2. Advantage Package Conditions of Use and Terms and Conditions apply and are available at [banksa].com.au. Annual fee, currently $395, applies. Package benefits cannot be taken in conjunction with, or in addition to other special offers, negotiated rates or discounts. Not available to company and trust account holders.
Credit criteria, fees and charges apply. Property valuation: valuation is valid for 90 days. Your upfront bank valuation assessment may require further valuation assessment if your property does not fit lending guidelines. Personalised rate: variable interest rates are subject to change, the rate discount is valid for 14 days. For fixed rates, discounts are valid for 5 days. Support and live chat: dedicated teams are here to help you 7 days a week. Available 8am-10pm Mon-Fri and 9am-5pm Sat-Sun. BankSA - A Division of Westpac Banking Corporation ABN 33 007 457 141 AFSL and Australian credit licence 233714.