Why choose a Fixed Rate Home Loan?
Give your budget a hand by knowing exactly what your payments will be with a fixed rate home loan
Fixed rate interest term
Choose a fixed interest rate from 1 to 5 years.
Lock in a fixed rate
Lock in your fixed rate when you apply, so if rates rise before you settle, you won't be affected (fees apply)1.
Interest in advance
Choose to pay interest in advance on investment loans and get 0.2% p.a. off the fixed interest rate for the interest in advance period2.
You also get…
Family Pledge
Use the equity in a family member's home to help you on your home buying journey and maximise the amount you can borrow. Learn more
At the end of your fixed rate period
Choose to re-fix your interest rate for another fixed rate period or let it revert automatically to our standard variable interest rate6.
Package and save
With a BankSA Advantage Package you could get discounted interest rates and fees when you package your home loan, credit card and transaction account4.
Flexible repayments
Choose to make your repayments weekly, fortnightly or monthly7.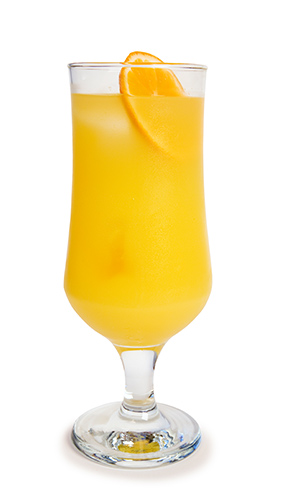 Fixed Rate Home Loan
Wowsers. One low rate, fixed from 1-5 years.
For Owner Occupier (Principal & Interest), Advantage Package Home Loans. $395 annual package fee.
2.99% p.a.
1 year fixed rate
4.00% p.a.
Comparison rate5
2.99% p.a.
2 year fixed rate
3.94% p.a.
Comparison rate5
2.99% p.a.
3 year fixed rate
3.89% p.a.
Comparison rate5
2.99% p.a.
4 year fixed rate
3.84% p.a.
Comparison rate5
2.99% p.a.
5 year fixed rate
3.80% p.a.
Comparison rate5

Fees

$600
Establishment Fee3
$10
Monthly administration fee
OR
$0
with Advantage Package4
T&C's apply. See comparison rate warning.
The Detail
Conditions, fees and credit criteria apply. Before making a decision, it's best to read the terms and conditions.
Start your journey online
Learn how much you could borrow.
Receive indicative approval in under 15 minutes.
A home loan expert will call you once you have submitted your application to talk through next steps.
The information on our website is prepared without knowing your personal financial circumstances. Before you act on this, please consider if it's right for you. If you need help, call 1300 000 266 Tax consequences may arise from promotions for investors and customers should seek independent advice on any taxation matters..
Redraw, repayment pause and rate lock requests are subject to our approval. Fees apply.


A discount of 0.2% p.a. will apply only if the interest in advance amount is deducted from a BankSA transaction account.


Upfront fees and other fees and charges may apply.


Advantage Package Terms and Conditions apply. A $395 annual package fee applies and is payable from an eligible BankSA transaction account. The discount and fee savings apply for the duration of the package.


Comparison Rate: The comparison rate is based on a loan of $150,000 over a term of 25 years. After the fixed rate period expires the interest rate will revert to the applicable Standard Variable rate based on loan category and repayment type. WARNING: This comparison rate is true only for the example given and may not include all fees and charges. Different terms, fees or other loan amounts might result in a different comparison rate.


If at any time before the end of a fixed rate period you switch to another product, interest rate (fixed or variable) or repayment type, then a break cost and switch fee may apply. Switch break costs are explained in the

Things You Should Know About Break Costs (PDF 1MB)

.


If you make a prepayment beyond the prepayment threshold or change to another repayment type then break costs and fees may apply. Customers can make prepayments of up to the $30,000 prepayment threshold for the entire fixed period without break costs or fees applying. For fixed rate loans taken up prior to 18 August 2019, customers can make prepayments of up to the $10,000 prepayment threshold in each 12 month period without break cost or fees applying. Prepayment break costs are explained in the

Things You Should Know About Break Costs (PDF 1MB)

.